20 January, 2016
Naturhouse ends 2015 with 2,123 centres and 70% of 2015-16 guidance complete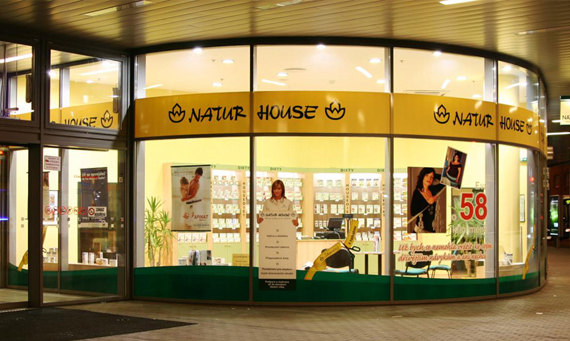 THIS DOCUMENT SHALL NOT BE DISTRIBUTED OR PUBLISHED IN WHOLE OR IN PART, DIRECTLY OR INDIRECTLY, IN THE UNITED STATES, CANADA, AUSTRALIA, JAPAN OR ANY OTHER JURISDICTION WHERE TO DO SO MIGHT CONSTITUTE A VIOLATION OF THE RELEVANT LAWS OR REGULATIONS OF SUCH JURISDICTION.
 Naturhouse ends 2015 with 2,123 centres and 70% of 2015-16 guidance complete
The 169 openings registered in 2015 are testament to the considerable interest raised by the Naturhouse brand worldwide
With 152 net openings, France, Italy and Poland are still the Group's main growth drivers
Spain has registered 3 consecutive quarters of net openings, highlighting how the country's recovery is underway
Barcelona, 20 January 2016.- Naturhouse, a company specialising in the sale of diet products and dietary re-education, ended 2015 with 2,123 centres, both directly owned and franchises. In 2015, Naturhouse opened a total of 169 establishments, more than doubling the amount of centres opened in 2014, at 64. With this, the company has completed 70% of the 240 openings forecast for the 2015-2016 period.
International growth was, once again, the main driver. Last year, Naturhouse increased its presence abroad to 29 countries, with the opening of centres in new markets like Switzerland, Lithuania and the United States and had reached 5.5 millions of clients since 1992, that has used  Naturhouse Method in the process of thinning
The company's highest opening figures were registered in France, with 80 new centres in 2015, Poland, with 51 premises, and Italy, with 21 new establishments. On the other hand, Spain stands out with its 3 consecutive quarters of net openings, highlighting how the country's recovery is underway.
According to Félix Revuelta, Chairman of Naturhouse, "2015 has been an excellent year in terms of our centre opening rates, having passed the 2,100-centre mark and completed 70% of the 2015-16 guidance. We therefore believe we are heading in the right direction to carry on growing both at home and abroad, as we have a brand that raises considerable interest and an international growth strategy that has proven to be the right one."
For the new 2016 financial year, Naturhouse plans to open at least 71 new centres in order to fulfil its guidance and continue to increase its presence in the international market. The business is also heading towards fulfilling both its EBITDA margin forecast, with the figure standing above expectations at the end of September (36.4% vs a 30-35% target), and its dividend commitment, as it estimates it will distribute at least 80% of its profit among shareholders.
About Naturhouse
Naturhouse is a Spanish business group listed on the Spanish stock exchange that works in the diet and nutrition sector, with a proprietary and distinctive business model based on the "Naturhouse Method". The method combines the sale of food supplements with free, personalised advice and monitoring from a qualified specialist. Since it opened its first shop in the Spanish city of Vitoria in 1992, Naturhouse has provided advice to more than 5,500,000 people. The company, which operates in 29 countries, had 2,083 centres at 30 September 2015, both directly operated and franchises. Naturhouse is the only diet food business to be present throughout the whole value chain, from product development and manufacturing to sales and customer assessment. This, alongside the business' low investment requirements and an attractive return for franchisees, has meant the company has received numerous awards. For seven consecutive years, it has been selected as one of the top 100 franchises worldwide by Franchise Direct.
For further information, please contact Kreab:
Óscar Torres / José Luis González (+34 91 702 71 70 / +34 658 092 145) otorres@kreab.com/jlgonzalez@kreab.com