31 October, 2016
Naturhouse increases net profit up to 18.85 millions of Euros and extends its commitment to keeping the payout above 80% to 2017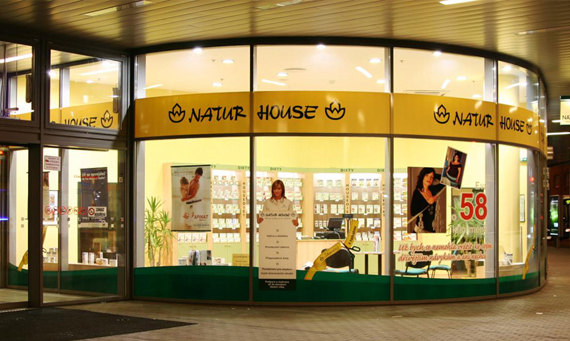 THIS DOCUMENT SHALL NOT BE DISTRIBUTED OR PUBLISHED IN WHOLE OR IN PART, DIRECTLY OR INDIRECTLY, IN THE UNITED STATES, CANADA, AUSTRALIA, JAPAN OR ANY OTHER JURISDICTION WHERE TO DO SO MIGHT CONSTITUTE A VIOLATION OF THE RELEVANT LAWS OR REGULATIONS OF SUCH JURISDICTION
Naturhouse increases sales to €76.6m thanks to growth in its four main markets, including Italy and Spain.
With 115 net openings to the end of September, Naturhouse has reached a total of 2,238 centres, 44 more than the guidance for 2015-16.
Naturhouse extends its commitment to maintaining the EBITDA margin within the 30-35% range and the payout ratio above 80% to 2017.
Barcelona, 31 October 2016.- Naturhouse, a company specialising in the sale of diet products and dietary re-education, has improved all its main financial figures once again in the third quarter, thanks to the boost provided by both the international and domestic businesses.
Sales increased by 3.4% to €76.6 million, maintaining the growth rate recorded to June 2016, thanks to the positive levels of growth shown by the company's four main markets. It is worth noting that both franchises and directly-owned stores registered growth by the end of 3Q16 and this is especially significant for directly-owned stores, as the third quarter was the first of the year to see a positive performance from this outlet category.
EBITDA stands at €27.06 million, making it slightly higher than the same period last year (0.22%). With this figure, Naturhouse registers an EBITDA margin of 35.3%, which is above the upper threshold of the group's target range (30%/35%) for 2015 and 2016, while also being the highest in the industry.
Net income, meanwhile, stands at €18.85 million, 1% above the amount registered in 3Q15.
In the third quarter of 2016, Naturhouse implemented a series of measures with the aim of boosting sales. They included adding senior sales profiles to the company's staff and committing to more efficient advertising that is also in line with the market's new needs.
In terms of geographic areas, in addition to the positive evolution of the international market, with sales increasing by 4.1% thanks to positive performances registered in Poland (17.8%) and Italy (5.1%), the growth of the domestic market in Spain (0.6%) stands out.
Regarding centre numbers, Naturhouse has opened 115 centres in the first 9 months of 2016, of which 24 openings took place in 3Q16. This has led to a total of 2,238 centres worldwide, which is a new record and exceeds the target for net openings for 2015-16 by 44 centres (+18%) three months ahead of schedule.
As for the company's net cash position, Naturhouse ended 3Q16 at €17.5 million, which is a 17% increase compared to the end of 2015, in spite of having paid out €16.95 million in dividends.
Meanwhile, for 2017, the company has made a commitment to maintaining the EBITDA margin within the 30-35% range and the payout ratio at more than 80%.
According to Félix Revuelta, Chairman of Naturhouse: "With sales up 3.4% and an excellent pace set for centre openings, we are showing once again how attractive our business is for both franchisees and customers. In fact, we are now focused on boosting sales and, to do this, among other things, we have strengthened the sales department and implemented an advertising and marketing policy adapted to the current needs of the market, without this affecting our net income, which continues to grow."
About Naturhouse
Naturhouse is a Spanish business group listed on the Spanish stock exchange that works in the diet and nutrition sector, with a proprietary and distinctive business model based on the "Naturhouse Method". The method combines the sale of food supplements with free, personalised advice and monitoring from a qualified specialist. Since it opened its first shop in the Spanish city of Vitoria in 1992, Naturhouse has provided advice to more than 5,500,000 people. The company, which operates in 32 countries, had 2,238 centres at 30 September 2016, both directly operated and franchises. Naturhouse is the only diet food business to be present throughout the whole value chain, from product development and manufacturing to sales and customer assessment. This, alongside the business' low investment requirements and an attractive return for franchisees, has meant the company has received numerous awards. For seven consecutive years, it has been selected as one of the top 100 franchises worldwide by Franchise Direct.
For further information, please contact Tinkle Communications:
Sara Estebanez/Sara Medina (+34 91 787 70 80) sestebanez@tinkle.es/smedina@tinkle.es