21 January, 2014
Naturhouse and the team at Tuenti HP 40 look back on a positive 2013 season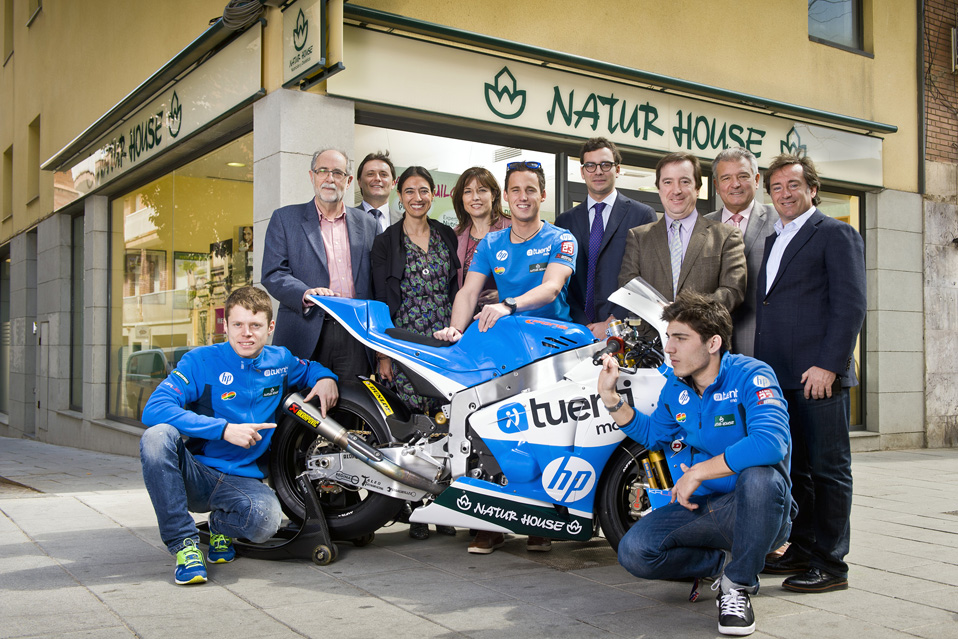 Naturhouse, number one in the nutrition and weight management sector, which has received worldwide recognition in the Top 100 Global Franchises ranking for 2013, received the members of the Tuenti HP40 team, which it has sponsored over the past year, in order to celebrate together the positive outcome of their partnership.
During the meeting, Sito Pons, two-times world champion and director of the Moto2 team, said, "Naturhouse has been the perfect partner on this journey and we both share fundamental values, including effort, consistency and sacrifice, which are also essential in professional competition." He also said, "In what has been a special season for us, together, we have achieved the best we could wish for, making the dream of all sportspeople a reality by becoming world champions with our racer Pol Espargaró. We are very grateful to our sponsor Naturhouse, which has been our constant companion on this journey," he added.
Vanesa Revuelta, Vice Chairman of Naturhouse, personally congratulated the winners and highlighted the success of teamwork and the company's satisfaction at having supported the Tuenti HP40 team, for which healthy eating is important, in line with the values defended and fostered by the leading company in the sector.
Otro sitio realizado con WordPress